Roof Cleaning
---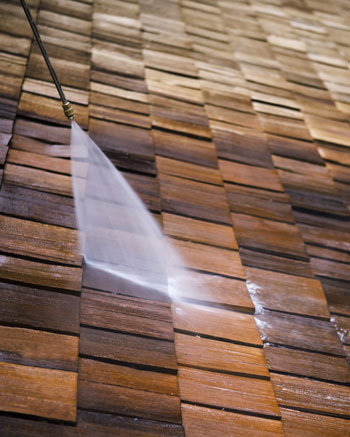 A home is likely the single largest investment you will make in your lifetime, so why not get the most out of it? Routine maintenance and care for your home is the best way to prevent an issue from occurring. Let our professionals assist you with all your power washing needs!
Roof cleaning has many beneficial properties; boosting face value of your home, removing shingle deteriorating moss, restoring that aesthetically pleasing "New roof" look and more.
Why you should consider power washing:
Moss: Moss is a pesky and invasive issue that thrives in shady areas. If left untreated, moss eats away at the granulite in the shingle which reduces the life and look of a roof exponentially.
Dirt: Having a dirty roof is an eye sore for any homeowner. Let North East come in and wash away all your worries!
Etc: Have a power washing project in mind? Call the North East team today and see how we can help!
The North East Guarantee
Making improvements on your home can be unnerving at times. North East pledges itself to ensuring the entire process goes as smoothly as possible for the customer.
Products
The North East team approaches roof cleaning with an eco-friendly mindset using only natural cleaning products to get your roof looking like it was just installed!
What to look out for when hiring a contractor:
If not done correctly, power washing can be detrimental to the health of a roof. Luckily, North East Home Improvement has been specializing in this craft for years!
Additional Information
North East does not limit itself to just the Roof. From fencing to siding, North East has and continues to service homeowners power washing needs throughout their property.
---
Want To contact A Specialist?
Call us Today!

(203) 321-6695

Get a Quote