Take a few seconds to get to know the home improvement experts at North East Home Improvement. After all, you want to be familiar with us before our staff shows up at your home to tackle your project, right? We strongly believe in building relationships with all of our customers and we go above and beyond to treat you as if you were part of our family.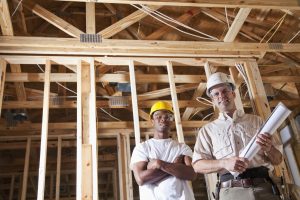 So, who are we and how did we get started? It all began 3 generations ago when we first started serving Fairfield county and the surrounding areas with the highest quality workmanship in all spectrums of the home. With having three generations of experience we have mastered the art of taking care of our customers not just from start to finish but every time they call.
At North East Home Improvement, it's our goal to treat every customer like family. As cheesy as it sounds it's something our team believes. We keep our customers needs in mind by laying out all possible options. If a roof is near the end of its' lifespan, we will tell you if it's possible to get a few more good years out of it with some repair work instead of replacing the whole thing.
So the next time you're in need of a repair or a remodel, save yourself some time and money by calling us! We provide the convenience of not having to shop around for a new company every time something different on your property needs work. Whether it's a leaky roof, damaged fence, or just a new stone patio estimate, you can call North East at (203) 321-6695. We're looking forward to hearing from you!