When was the last time you gave your gutters the attention they deserve? Homeowners often neglect this part of the house until a serious headache arises. But don't worry, North East Home Improvement is here to help!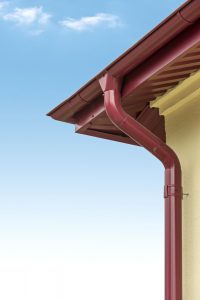 At North East Home Improvement, we offer professional service at a cost that you won't shudder to hear. You know that leaky gutter than causing a flood in your driveway or flower garden? We'll take care of it for you. Don't want to get up on the roof to clean out the leaves? We've got solutions for that too!
Gutters are an essential piece of your home that go unnoticed until they are not functioning correctly. Our fully licensed and experienced team is able to quickly and professionally install new gutters to almost any property or structure. With a variety of colors and designs to choose from, let us help you pick new gutters that complement your home today!

North East Home Improvement also offers service to maintain your current gutters. Cleaning gutters is not a favorite chore so why not let us handle it for you? We can schedule regular cleaning services at an affordable price, leaving one less thing for you to worry about. For minor issues, we are also capable of performing repairs on the gutters already in place. With proper maintenance, gutter replacements will be years away!

What are you waiting for? Give the gutter experts at North East Home Improvement a call today! (203) 321-6695.